If you're suffering from diarrhea and are in need of some relief but don't have any medication available to take, there are some home remedies for diarrhea that can help. Instead of going out to the store and taking the risk of having an accident, you can treat your diarrhea at home with a few natural remedies. These home remedies are often quite effective and may put a stop to your diarrhea in a matter of hours so that you'll no longer have to run to the toilet every five minutes.
Eat Some Binding Foods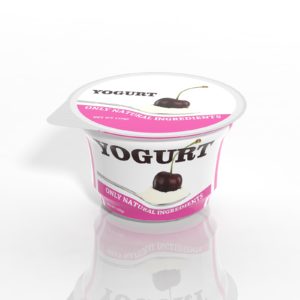 When you're dealing with diarrhea, the worst thing to do is eat something that is greasy because it could make your stomach pain even worse and it could cause you to spend even more time in the bathroom. Rather than eating stuff that could end up running right through you, choose to consume certain binding foods that are likely to put a stop to your diarrhea while keeping you full. Some of the best binding foods to consume include bananas and white rice. These options may seem a bit plain, but they're a lot better than going hungry and they'll help with the diarrhea.
Eat a Bowl of Yogurt
Because yogurt contains a lot of healthy bacteria, it's another food you can consume when you're trying to put a stop to your diarrhea. The healthy bacteria will start to enter your system and will then attack the bad bacteria that is causing you to have that frustrating diarrhea in the first place. Results may not be instant, but you should notice you're beginning to use the bathroom less and less over a period of time after you've consumed at least one bowl of yogurt.
Drink a Warm Cup of Black Tea
When you're not feeling well, it may be hard for you to eat much of anything. If you don't feel like eating bananas, white rice, or even yogurt because you're simply not hungry, you could always prepare a cup of warm black tea and drink it at your leisure. The black tea contains tons of antioxidants that are good for you and it may even work to reduce inflammation of the stomach, causing an upset stomach to calm down a bit for much needed relief. When drinking black tea for relief from diarrhea, it's best to drink it without milk, but you may add some ginger to your cup of tea for additional flavor.
These home remedies for diarrhea can come in handy when you're suffering from stomach pain, spending a lot of time on the toilet, and don't have any over-the-counter medication to take for it. If you're struggling to get relief and you've spent most of the day on the toilet, try eating some binding foods or even a bowl of yogurt. If you don't want to eat those foods, you could always drink a cup of black tea to get some relief. The natural remedies do work well and may put a stop to your diarrhea in a matter of just a few hours.