Type 2 Diabetes is a condition that elevates one's blood sugar levels which can lead to severe health issues including blindness, amputations of the foot and leg, kidney disease, and more. Although there is currently no cure for diabetes, you can work to prevent it or to manage it when it goes into remission. Choosing a natural cure for diabetes is one of the best ways to do it.
1. Stop Smoking and Avoid Secondhand Smoke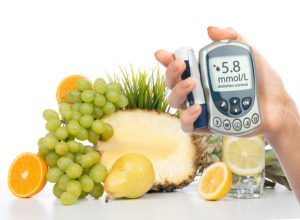 Smoking can lead to many health problems including increasing the risk of developing diabetes and rising blood sugar levels in people living with diabetes. Avoiding smoking, quitting smoking and staying away from secondhand smoke is one of the natural ways to manage the condition.
2. Stop Drinking
Those with diabetes should avoid alcohol. Maintaining safe blood sugar levels is complicated when alcohol is consumed because it is often high in sugar. An excess of alcohol raises blood sugar levels. If the choice is to drink alcohol, it should only be done in moderation and just if your blood sugar levels are under control.
3. Eat A Healthier Diet
If there was ever an opportunity to keep diabetes away or to manage it if you have it, it's focusing on a healthy diet. Certain foods affect blood sugar levels negatively. Foods such as sugary beverages, gluten-containing grains, and dairy products should be eliminated from the diet.
4. Get Physically Active
A natural cure for diabetes and one of the best is physical activity. Moving is very important for avoiding or controlling diabetes. When your body is active, its cells increase their sensitivity to insulin. They also lower blood glucose while lowering A1C levels used to determine diabetes. Certain exercises are great for lowering A1C, and those include walking, light weight-training, swimming, yoga and stationary bicycling.
5. Lose Weight
People with Diabetes who are overweight should do what's necessary to lose weight and people at risk of diabetes should maintain a healthy weight. A healthy weight helps a person living with diabetes to keep the condition under control. And for those who are at risk of diabetes, losing weight helps to lower the risk. To lose weight, an individual should focus on exercise, healthily cutting calories, and reducing high-fat foods and foods that are not whole. Diet pills, starvation and other nonhealthy ways to lose weight should be avoided.
6. Get Regular Dental Appointments
Did you know that teeth health is closely tied to the prevention of diabetes? A natural way to control diabetes is to treat your teeth with care and to stick to regular dental appointments. Diabetes left unchecked can affect many parts of your body including your teeth. For example, you can get gum disease, infections in the mouth or dry mouth. However, when gum disease is treated, blood sugar levels can be controlled as well. And good oral hygiene along with regular visits can reduce your Hemoglobin A1c levels or HbA1c.
Follow these six tips for maintaining and reducing the risk of diabetes. They are healthy alternatives that can work.